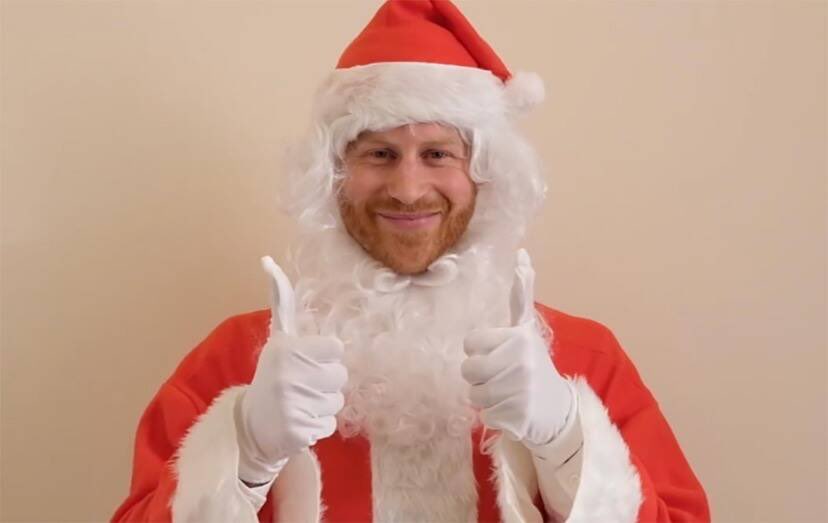 Christmas is an especially hard time for the families of soldiers who fell protecting the country. There isn't much in the world that can replace a loved one lost to war. But we can do our part to support soldiers and their families.
And that's exactly what the Duke has been doing. Prince Harry's love for soldiers is unknown to none of us. He understands a soldier's life and understands the kind of trauma and mental health issues that become a normal part of life for not just soldiers but also their families. So, it's no surprise to us that this year he put on Santa's red hat and a white beard to surprise children who have lost a military parent.
The Scotty's Little Soldier's Christmas party, which is organised annually for youngsters who miss their parents, put up a video message from the Prince.
We love how warm the message is.
"Ho! Ho! Ho! Hi guys," he says in the video message. "Losing a parent is incredibly hard, but I know that every single one of you, by helping each other out, that you will have an amazing future ahead of you. And you'll be having a fantastic Christmas as well," Harry said in the video.
Watch it below:
Scotty's Little Soldier has done some fantastic work when it comes to helping the children of fallen soldiers. Times such as Christmas are sharp reminders of people who are no longer around, and events such as this help remind families – and especially children – that they are not alone.
The event essentially gave the children a full day of activities that had been created with the help of experts to help with their overall wellbeing.
The Duke and Duchess also posted this adorable Christmas wish from their family.